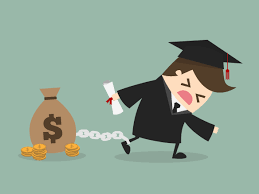 The American Bankruptcy Institute has encouraged Congress to reform the way student loans are dealt with in bankruptcy. Since the Bankruptcy Code was enacted in 1978, several amendments have made it more and more difficult to discharge student loans. Now our country has a student loan crisis… a needless crisis.
Proposals like free college or debt forgiveness are unfair to many, and would provide unnecessary windfalls to many others. Simply reforming the Bankruptcy Code and restoring the ability to discharge student loans might well fix our student loan problem. Those who can afford to pay would pay. Those who are unable to pay could treat these debts like other debts, but with the duties and responsibilities the debtors face in bankruptcy.
Bankruptcy is not a free ride. Debtors must provide a full and complete financial disclosure. They must give up any assets which are not specifically protected under the law. This is why simply everyone does not file bankruptcy. For many, there is too much to lose.
Now the American Bar Association is also calling on Congress to reform student loans. As an American Bankruptcy Institute member, I welcome the ABA in joining us in calling for this sensible solution to our student loan problem.