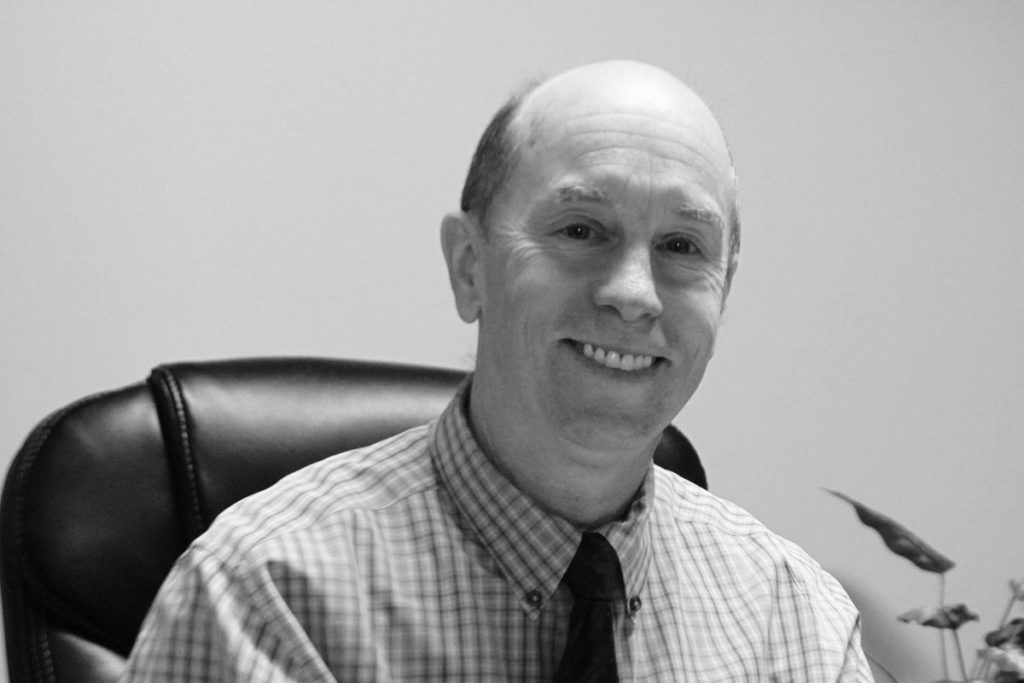 "I consider myself a debt problem solver. We will work together to identify and reach your financial goals. There is almost always a way to make things better if we are creative and work hard."
David is the founding principal and shareholder with the firm of Krekeler Law, S.C., Madison, Wisconsin. He devotes his practice to debtor-creditor and bankruptcy matters, representing debtors, creditors, and bankruptcy trustees in cases under Chapters 7, 11, 12, and 13 of the Bankruptcy Code. He has been Board Certified in Bankruptcy Law for over 27 years. No other Wisconsin lawyer can make that claim. He is also the 2021 recipient of the John Lederer Distinguished Service Award from the State Bar of Wisconsin Solo, Small Firm, & General Practice Section and the author of Bankruptcy, Asked and Answered: Answers to Frequently Asked Questions about Bankruptcy and Financial Problems. Education:
Juris Doctor—University of Wisconsin Law School, 1979
Bache­lor of Science—Business Administration, University of Missouri–St. Louis, 1974
Memberships and Associations:
Board Certified, Business Bankruptcy Law—American Board of Certification
Board of Directors of the Bankruptcy, Insolvency and Creditor's Rights section of Wisconsin State Bar
Past Chairman of Western District Bankruptcy Bar
Bankruptcy, Insolvency & Creditors' Rights Section (WisBar) liaison to Western District State Bar
National Associa­tion of Consumer Bankruptcy Attorneys
Past member, Commercial Law League of America and National Association of Retail Collection Attorneys
Past instructor at University of Wisconsin Law School Lawyering Skills Program
Assisted in training mediators for the Farm Mediation Program administered by the Department of Agriculture, Trade, and Consumer Protection; serves on the Department's Consumer Protection Advisory Council. The Council advises the Wisconsin Department of Agriculture, Trade and Consumer Pro­tection on policy matters re­lating to consumer protection.
Selected by peers for inclusion in The Best Lawyers in America, 2007-present
Voted one of Madison's Best Bankruptcy Lawyers, as published in Madison Magazine
Named Wisconsin Super Lawyer in bankruptcy, as published by Milwaukee Magazine and Wisconsin Super Lawyers Magazine, 2007-present
Selected for inclusion in the Executive Register of InBusiness Magazine, 2011, 2013
Named to America's Most Honored Professionals, 2012
Group award for work on No Small Change: The Bankruptcy Abuse Prevention and Consumer Protection Act of 2005, (2006)
Selected to be on the Executive Registrar for InBusiness
David is the author of Bankruptcy, Asked and Answered: Answers to Frequently Asked Questions about Bankruptcy and Financial Problems. He also enjoys dinner dates with his wife and taking their dog Bailey on road trips to visit their two children.
In conjunction with his various seminars and speaking engagements, and in addition to his book, Attorney Krekeler has authored or co-authored the following materials:
Panelist/presenter for the Solo and Small Firm discussion on 'Lessons Learned from the Pandemic Part Deux,' along with Lori Dorn, Jeff Krause, and Gia Pionek (2021)
Presenter for the Solo and Small Firm discussion on 'Effective Ways to Manage Your Workplace Efficiency' with Katie Labedz of Learning to Lean (2021)
Panelist on ABI's 'Do's and Don'ts of Pre-Filings: Conversations with Potential Clients' discussion for Central States Conference (2021)
The Nuts and Bolts of Collections and Creditors' Rights 2021 (2021)
The Consolidated Appropriations Act: Key Implications for Debtors & Creditors (webinar co-presented with Attorney Carrie Werle, co-produced with the Bankruptcy, Insolvency & Creditors' Rights Section of the State Bar of Wisconsin) (2021)
Schedule Preparation for a Fairly Simple Chapter 7 Bankruptcy (In-house webinar co-presented with Attorney Kris Sederholm) (2021)
Bankruptcy Basics: Adding Bankruptcy to Your Law Practice (Presentation for Lou Jones Club) (2021)
Special Presentation for the Law and Ethics class students at La Follette High School, Madison (2021)
Representing Low Income Consumers in Bankruptcy (Volunteer Lawyers Project) (2020)
What Every Family Business Lawyer Needs to Know About Bankruptcy (State Bar of Wisconsin's Annual Family Business Update) (2020)
Build Your Practice Bankruptcy – Beyond the Basics of Chapter 7 and Chapter 13 (State Bar of Wisconsin) (2020)
Build Your Practice Bankruptcy – The Basics of Filing Chapter 7 and Chapter 13 (State Bar of Wisconsin) (2020)
State Bar of Wisconsin Virtual Town Hall: Financial Relief for Law Firms – (Moderator) (2020)
The New Normal? Navigating the Social Distancing World: Q and A with J. David Krekeler ( State Bar of Wisconsin Inside Track) (2020)Link
State Bar of Wisconsin Virtual Town Hall: Solo, Small Firm & General Practice- (Moderator) (2020)
Small Business Restructuring Act: Simplifying Chapter 11 Bankruptcies (State Bar of Wisconsin Inside Track) (2020) Link
Game Changers: The Small Business Reorganization Act of 2019 and the Family Farm Relief Act- What Every Bankruptcy Practitioner Needs to Know About These Important New Provisions of the Code (State Bar of Wisconsin) (2019)
Substantive Law at Sunrise (Solo and Small Firm Conference, Wisconsin State Bar) (2019)
Understanding Low Income Client Consumer Issues (Public Interest Law Section, Wisconsin State Bar) (2019)
Money Can't Buy Me Love: Divorce Debts and How to Handle Them (DCFLAG Family Law Attorney Group) (2019)
Bankruptcy Issues for County Corporation Counsels (WACCC Annual Conference) (2019)
Cancellation of Debt Income (State Bar NW Bankruptcy Institute) (2019)
Webinar for Vita Plus: Custom Harvesting More Money (2019)
Collecting on Past Due Accounts: Challenges, Opportunities & Options (Forage Symposium) (2019)
Agricultural Clients: Help them Get Paid (State Bar of WI Rural Ag Blog) (2019) Link
Wisconsin Leads Nation in Farm Bankruptcies (State Bar of WI Rural Ag Blog (2018) Link
Tips for Successful Workouts (Wisconsin State Bar) (Panel Member) (2018)
Bankruptcy Update (Volunteer Lawyers Project) (2018)
Plenary: What You Need to Learn NOW to Be Ready For 2023 (Solo & Small Firm Conference) (Panel Member) (2018)
An Ethics Fee for All (2018)
Chapter 13 Hot Topics (American Bankruptcy Institute 2018)
Bankruptcy Issues for Municipal Court Clerks (2018)
Bankruptcy Myths and Facts (2018)
The Nuts and Bolts of Collections and Creditor's Rights (2018)
Gambling and Bankruptcy – Safe Bet or Fool's Wager (2018)
Ethical Issues in Chapter Choice (2017)
Money Matters (2017)
Ethics and Attorney Fees (2017)
Avoiding the Missteps: Debt Collection, Bankruptcy, and Estate Planning (WILMIC Summer Seminar 2017)
Mayday, Mayday! Avoiding Mistakes in Law Practice (2017)
Pro Bono: A Professional Obligation (2017)
Reorganization for Farmers (2017)
Vehicle Loan Ride-through in Bankruptcy (2017)
Real Life Bankruptcy Ethics (2017)
Bankruptcy Issues for Elderly Clients (2016)
Care and Keeping of Clients (2016)
Bankruptcy for Civil Service Process Professionals (2016)
Practice, Not Malpractice (2016)
Bankruptcy Compendium For Municipal Judges (2016, 2017)
The Crafty 13 Creditor (2016)
End of Life and Reorganization Issues for Businesses (2016)
Starting and Serving an Adversary Proceeding (2016)
Bankruptcy and Gambling (2015)
Bankruptcy 101 for Accountants (2015)
Protection Retirement Assets in BK (2015)
Business Plans, Entrepreneurship, Law Firm Ethics, Operations, Marketing Plans, Human Resources: Business School for Lawyers Series (2015)
Compensating Lawyers and Law Firm Staff: Business School for Lawyers Series (2015)
Means Test Complications-Beyond Median Income (2015)
Drafting Your Own Business Plan: Business School for Lawyers Series (2015)
Entrepreneurship: Business School for Lawyers Series (2015)
Law Firm Compensation Models: Business School for Lawyers Series (2015)
Divorce Settlement Issues (2014)
Ethical Conundrums in Bankruptcy (2014)
Treatment of Tax Issues in Bankruptcy (2014)
Starting Your Own Law Firm: Money Matters (2014)
Growing a Practice: When to Add Employees and What I Would Have Done Differently (2014)
Law Firm Compensation Models (2014)
Creating a Positive Environment for Chapter 12 (2014)
Tour de Fraud: Fraudulent Conveyances (2014)
Averting Potential Ethical Problems in Collections (2013)
Bankruptcy, Foreclosure, and Debt Settlement (2013)
Collection Litigation and Motion Practice (2013)
Feeding the Pigs: Helping Clients Limit Fees, Interest, and Other Financial Penalties (2013)
Hot Topics in Individual Chapter 11 Cases (2013)
Perils of Collecting Fees (2013)
Preparing Bankruptcy Schedules Start to Finish (2013)
Student Loans: How to Help Your Clients with a Seemingly Insurmountable Problem (2013)
Tax Consequences of Deeds in Lieu, Foreclosure, and Cancelled Credit Card Debt (2013)
Tax Consequences of Foreclosure (2013)
Tenant/Landlord Bankruptcy and Collection Issues (2013)
The Impact of Bankruptcy: Consumer Bankruptcy Overview (2013)
Asset Protection Considerations in Light of Bronk District Court Decision (2012)
41 Debtor-Creditor Cases and Citations to Keep in Your Top Desk Drawer (2012)
Bankruptcy Basics for Low-Income Consumers (2012)
Basics and Beyond the Basics of Filing Chapter 7 and Chapter 13 (2012)
Creditor's Rights in Bankruptcy (2012)
Dave's Top 10 List of Ethics and Malpractice Issues Affecting Debtor-Creditor Law (2012, 2013)
Federal Bankruptcy Primer as It Relates to State Proceedings (2012)
Hot Topics in Chapter 11 Cases (2012)
How to Handle a Bankrupt Tenant (Legally) (2012)
Nuts and Bolts of Collections and Creditor's Rights (2012)
30 Cases in 60 Minutes: Case Law no Debtor or Creditor Attorney Should Leave Home Without (2011)
Bankruptcy Basics (2011)
Bankruptcy for the Rest of Us (2011)
Basic Debt Collection Principles (2011)
Creditor Remedies Available in Bankruptcy (2011)
Defalcation by a Fiduciary—Including Contractor Theft (2011)
Bankruptcy Concepts & Fundamentals (2010)
Civil Law Seminar, Wisconsin Supreme Court (2010)
Debt Collection Defense —FDCPA and Wisconsin Statutes Ch. 427 (2010)
Debtor Opportunities under Wisconsin Statutes Chapter 128 (2010)
Divorce Debts and How to Deal with Them (2010)
Divorce/Bankruptcy for Family Lawyers (2010)
Foreclosure and Other State Law Issues (2010)
Impact of Bankruptcy on Collections (2010)
Income Tax Consequences of Financial Distress (2010)
Mortgage Modification (2010)
What a Judgment Means to a Debtor (2010)
Creditors' Rights in Bankruptcy (2009)
Debt Relief for Farmers (2009)
Ensuring Compliance with the Fair Debt Collection Practices Act (2009)
Essential Bankruptcy Issues Impacting Collection Law
FDCPA: Overview, Enforcement & Litigation (2009)
Fifteen Things Every Lawyer Should Know about Bankruptcy (2009)
Good Stuff that Divorce and Other Attorneys Should Know about Bankruptcy (2009)
How Bankruptcy Can Help (2009)
Responding to Automatic Stay Violations (2009)
The Nuts and Bolts of Collections and Creditors' Rights (2009)
Bankruptcy Basics for Low-Income Consumers (2008)
Collection Law from Start to Finish (2008)
Regulating Mortgage Lending in Wisconsin (2008)
TILA and Mortgage Foreclosure Defense (2008)
Twelve Things (at least) that Every Attorney Should Know About Foreclosure Defenses (2008)
Fair Debt Collection Practices Act and Wisconsin Consumer Act (2007)
Feed Account Collections (2007)
Handling Past Due Accounts (2007)
Traipsing Through the Means Test Minefield (2007)
Understanding the Bankruptcy Reform Act of 2005 (2007)
When the Tenant Files Bankruptcy, and the Effect of the New Bankruptcy Law on the Landlord and the Tenant (2006, 2007)
When the Tenant or Landlord Files Bankruptcy (2007, 2008)
Bankruptcy Concepts & Fundamentals for Court Commissioners (2006)
Basics of Bankruptcy for Guardians Ad Litem (2006)
Desperate Housewives & Other Drivers (2006)
Neither a Borrower or a Lender Be: Be a Debt Buyer (2006)
Perspectives on the Bankruptcy Abuse Prevention and Consumer Protection Act of 2005 (2006)
Post-Petition Creditor Contacts with Debtors: The Collision That Takes Place at the Three-Way Intersection of the Bankruptcy Code, the FDCPA and the Wisconsin Consumer Act (2006)
The Basics of Filing Chapter 7 and Chapter 13 (2006)
Bankruptcy Relief for Low-Income Consumers after the Reform Act of 2005 (2005, 2006, 2007)
Bankruptcy Code Changes to Reduce Serial Filings, in Madison Area Paralegal Assn. Newsletter (September 2005)
Bankruptcy in Wisconsin (2005)
Legal Guide for Wisconsin Farmers: revised section on Chapter 11 Bankruptcy (2005)
No Small Change: The Bankruptcy Abuse Prevention and Consumer Protection Act of 2005 (2005)
Summons and Complaint Triggers Fair Debt Collection Practices Act, in Madison Area Paralegal Assn. Newsletter (April 2005)
Fundamentals of Bankruptcy Law & Procedure in Wisconsin (1994, 2004, 2006, 2008)
Exemption of Retirement Accounts (2004)
Getting and Keeping Fees: Case Law and the New Wisconsin Trust Account Rules (2004)
Residential Landlord and Tenant Law Update (2004, 2006)
Collecting Judgments From Start to Finish in Wisconsin (2002)
Debtor-Creditor Law for Agricultural Mediators (2002)
Effective Mortgage Foreclosure Techniques in Wisconsin (2002)
Bankruptcy: A Creditor's Perspective in Wisconsin (2001)
Successful Judgment Collections in Wisconsin (2001, 2005)
Collection of Accounts Receivable in Wisconsin (2000, 2001)
How to Represent Yourself or Your Corporation in Wisconsin's Small Claims Court (2000, 2001, 2002)
Representing Patients in Medical Debt Collection Cases (2000)
Wisconsin Foreclosure and Related Bankruptcy and Title Issues (1999, 2001)
Wisconsin Consumer Act (1999)
Wisconsin Foreclosure and Repossession (1998, 1999, 2000)
Collection Law in Wisconsin (1998–2005)
Complying with the Fair Debt Collection Practices Act in Wisconsin (1998, 1999)
Current Developments in Debtor/Creditor Law (1998)
The Impact of Bankruptcy on Dissolution of Marriage in Wisconsin (1997)
Current Developments in Commercial Lending in Wisconsin (1996)
Pitfalls for Attorneys under the Fair Debt Collection Practices Act and the Wisconsin Consumer Act; Developments in Exemption Law (1996)
How to Get Results in Collection of Delinquent Debts in Wisconsin (1995)
The Bankruptcy Reform Act of 1994: Effects Upon Family Law Practice and Changes in Exemption (1994)